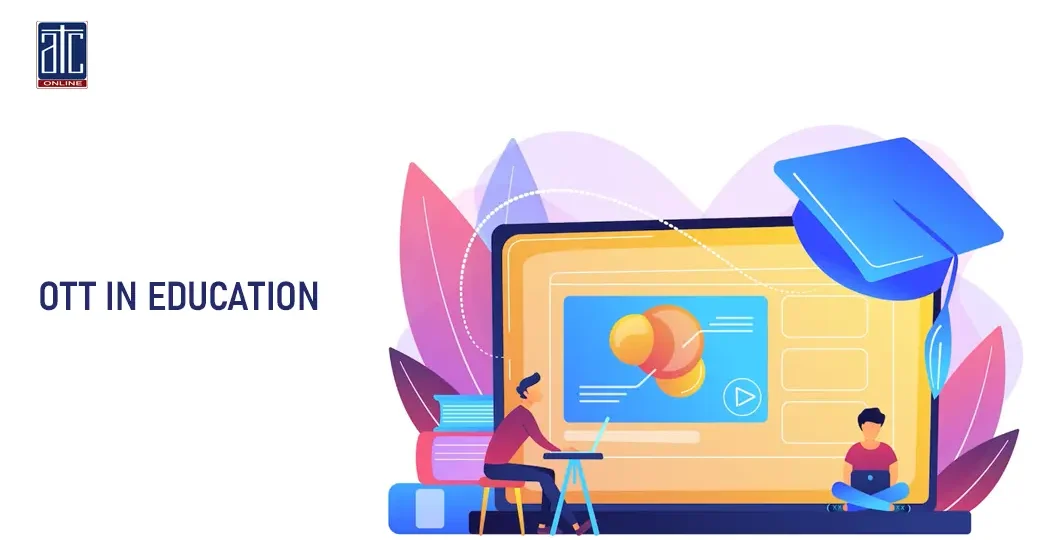 Over the Top (OTT) services are digital media services that are provided directly to consumers over the Internet, bypassing telecom operators and traditional television networks. This has revolutionized the way people access content and is changing the way the media and entertainment industry works.
In India, the OTT market has been growing rapidly over the past few years. This is mainly due to the increasing access to high speed internet, availability of affordable data plans, increasing disposable income and the rise of smartphones. It has provided an additional platform for content creators to showcase their work and reach a wider audience. This has also given rise to a new generation of content creators who are creating innovative and original content which has been well received by viewers.
OTT technology has also become increasingly popular in the education sector. Over The Top services, such as streaming platforms and online tools, provide educators with the means to deliver content and resources to their students in a more cost-effective, efficient, and interactive way. OTT is being used to stream lectures, provide access to online libraries and digital textbooks, and to facilitate collaboration between students and teachers. The technology also provides a platform for educators to facilitate live virtual classes and lectures.
The world's population is rapidly increasing, resulting in a lack of in-class facilities to provide every student with the education they require. This is where OTT and its ability to address this quandary come into play. The primary idea behind OTT in education is to provide students with access to the best of instructions and classroom experience via OTT platforms. Aagam and BYJU, the two educational OTT platforms in India, are examples of OTT-based blended learning methodologies. In this article we will explore how the OTT technology will play a key role in fostering modern and affordable education.
OTT AS A UNIVERSAL SOLUTION
Over the top (OTT) technology is a revolutionary technology that has the potential to revolutionize the way educational content is created, distributed and consumed. By leveraging this technology, educational institutions can keep up with the ever-evolving pace of digital learning, while also providing students with more engaging and personalized learning experiences. OTT technology allows educational institutions to deliver content over the internet, bypassing traditional channels such as cable and broadcast networks, to create a seamless, cost-effective and more direct communication channel with student populations.
OTT technology offers a number of advantages to educational institutions, including the ability to produce, host and share high-quality, interactive content quickly and easily; leverage personalized learning experiences; track learner progress and engagement; and take advantage of technologies such as machine learning and artificial intelligence to create enhanced learning experiences. Additionally, the technology provides educational institutions with the flexibility to scale up quickly and meet the diverse needs of their student body.
In addition to providing more engaging content, OTT also presents a universal solution to educational access. With OTT, students can access educational materials whenever and wherever they need it, removing barriers to entry that can prevent many students from accessing traditional educational resources. This is especially beneficial to students with limited access to physical educational resources and those living in remote areas or developing countries. Overall, OTT technology provides a flexible, scalable and cost-effective solution to the challenges of modern educational systems. By leveraging this technology, educational institutions can ensure that they remain ahead of the curve, while also providing their students with more enriching and accessible learning experiences.
OTT – A LOW COST SOLUTION
One of the most cost-effective ways to use over-the-top technology in education is to use video streaming services. Video streaming services allow students to watch lectures, tutorials, and other educational content from anywhere with an internet connection. This eliminates the need for costly in-person classes and provides students with more flexible learning opportunities. Additionally, streaming services are often offered at a lower cost than other educational technologies, making them an affordable option for schools and universities. In addition to delivering lectures and tutorials, video streaming services can also be used to provide online assessments, virtual student field trips, and more.
Blended learning can reduce spending in a number of ways, aside from the upfront outlay in technical infrastructure that is necessary. Funneling learners' attention to online or on-demand elements of an OTT learning system is the first strategy. Existing systems, including buildings for classrooms, libraries, labs, and related amenities, will be reduced as a result. Also, by leveraging previously used and recycled online course materials, the operating costs, and timeliness of those resources can all be reduced.
ADAPTABILITY & FLEXIBILITY
Adaptability and flexibility are essential parts of any educational system. With the rapid development of new technologies, educational institutions have to be nimble enough to adjust their curriculum according to the needs of their students. By harnessing the power of technology, educational institutions can move quickly and efficiently to provide a creative learning environment for their students.
The highly adaptable and scalable properties of OTT platforms will assist educators in staying up to date. Educators can make learning exciting and enjoyable for students in order to prepare them for a digitally driven culture. Virtual reality (VR), artificial intelligence (AI), machine learning, and cloud computing have all experienced technological advances. These developments will result in novel adaptations for future learning modules. These components can be readily integrated into a flexible OTT Platform. As a result, students will be able to learn according to their skill and capacity.
OTT enables students to access educational resources anytime and anywhere, which increases the flexibility of their learning experience. This allows them to take their studies with them no matter where they are.
PERSONALIZED & IMMERSIVE LEARNING
OTT technology helps in creating a personalized learning experience for students by providing customized content such as videos, audio files, interactive quizzes, and more. It enables students to learn at their own pace and based on their own interests.
OTT also provides students with direct feedback on their performance, allowing them to identify areas of improvement and focus their efforts in those areas. It also helps teachers give more engaging and interactive lessons, by using digital tools such as chat bots and virtual classrooms. Moreover, the technology makes it easy to monitor student progress, provide assessments and report on results.
The OTT technology provides an immersive learning environment, allowing students to get a more complete understanding of a subject or topic. This helps them to develop a better understanding of the material and retain it for longer.
COLLABORATIVE LEARNING
Collaborative learning is an educational approach that involves groups of learners working together to solve a problem, complete a task, or create a product. It is a way of learning that encourages sharing of knowledge and skills, cooperation, discussion, and problem solving. Collaborative learning activities can be used in both a classroom and online setting, helping learners to work together to develop their understanding of the subject matter. OTT technology allows students to collaborate with their peers and mentors in real-time, making it easier to discuss and share ideas. This helps them to develop a deeper understanding of a subject and to come up with creative solutions.
ANALYTICS & FEEDBACK
OTT technology provides analytics capabilities which can help teachers to track and assess student performance. This can help them to identify areas of improvement and tailor their lesson plans accordingly.
OTT enables the use of interactive features to aid in two-way conversation between users, with aggregate data delivered back into the platform. Instructors can create and distribute content, monitor learner participation, and evaluate student achievement using a combination of online and face-to-face training. In addition, students will be able to use interactive tools such as threaded conversations, video conferencing, and discussion forums.
FINAL THOUGHTS..
Over the top (OTT) in education is the use of streaming services and other online platforms to deliver educational content to learners. This includes video lectures, webinars, online courses, interactive tutorials, and more. OTT has become increasingly popular in recent years and has been used to extend the reach of educational opportunities to underserved areas and populations. OTT can be used to provide personalized learning experiences, as well as to create collaborative learning environments. Additionally, OTT can help to reduce the cost of educational materials and the need to purchase physical textbooks. OTT can also be used to extend the reach of educational opportunities to distant locations.
ATC Online presents PACIFYCA, a proven OTT solution that includes Amazon Web Services (AWS). Our Online Streaming Solutions are geared for enhanced video transmission, abundant storage, and best-in-class security with cutting-edge content protection management. For more information on PACIFYCA, visit us at https://atconline.biz/products/ott-platform-for-video-streaming-services/
You could also contact us at https://atconline.biz/contact/ for business enquires and product information.