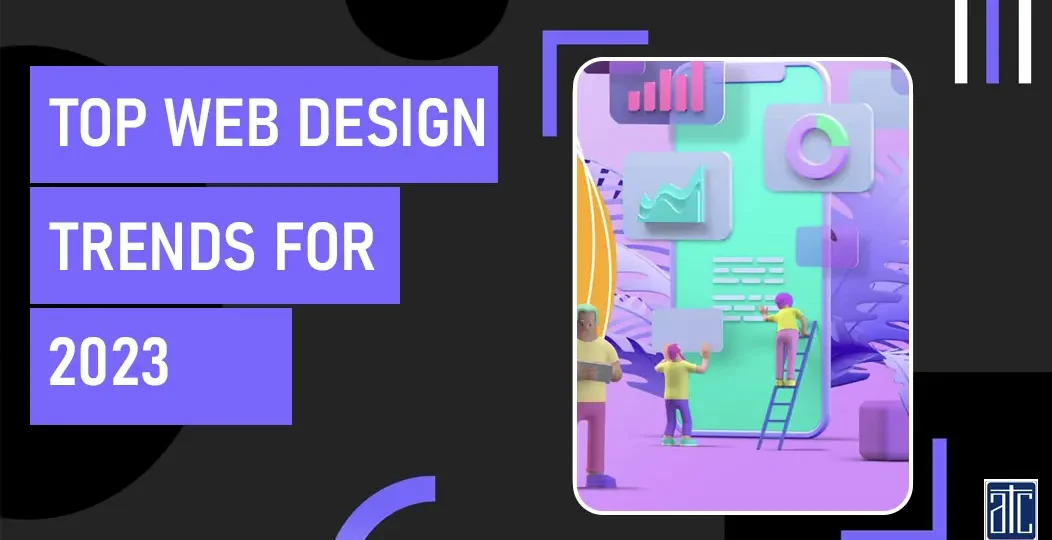 Web designing is the process of creating websites. It encompasses several different aspects, including webpage layout, content production, and graphic design. A successful website combines these various technologies and elements to create an appealing, user-friendly and informative web presence.
Web designing is important for a variety of reasons. It helps to create a consistent look and feel for a website. It also enables web developers to create an effective user experience. Good web designing can also lead to better search engine rankings, increased website traffic, and improved conversions. It can also help to build trust and credibility with customers. Additionally, it can be used to create visually appealing websites that can attract more visitors.
A good website introduces the business, helps to promote the product, and generates leads. It should be both functional and visually appealing. It must meet both technical industry standards and the expectations of potential customers, which are generally focused on something exciting and new. Here's where web design trends come into being. They enable you to meet the audience's current expectations and make the website seem more to be worth their while and time.
Let's take a look at the top trends in website design for 2023 so you can stay current and maintain your position in the industry.
INCLUSIVE DESIGN
Inclusive design is a design philosophy that seeks to ensure a product or service is usable by people of all abilities and backgrounds. Such a design for websites is about making sure that all users can access the content of a website, regardless of their device, browser, physical or cognitive abilities. The goal of inclusive design is to create websites that are usable and enjoyable by everyone. It is important to note that an inclusive design considers each user's perspectives, personalities, backgrounds, and experiences, such as age, gender, race, ethnicity, sexual orientation, language, culture, religion, and so on.
Inclusive websites are designed to be responsive. This means that the design is able to adapt to different devices and screen sizes. An inclusive design ensures that all content is accessible on mobile devices as well as desktop computers.
It also includes designing websites with features that are usable by people of all ages and abilities, including people with vision and hearing impairments, people with language and cultural differences, and people with motor impairments. Inclusive web design also incorporates features such as high-contrast text, keyboard-only navigation, and adjustable text size. By making websites accessible to all, designers can ensure that everyone has an equal opportunity to access the information, products, and services available online.
MOTION DESIGN
Motion design will become more popular in 2023 as users look for more immersive experiences. Designers will be able to create more dynamic animations, videos, and interactive elements to make websites more engaging. Motion design is a type of animation that can be used to create dynamic and interactive visuals. This can be used to create interactive ads, navigation menus, transitions, loading animations and more.
Motion design can also be used to create an immersive experience, as it can add depth and dimension to a website. Motion design can be used to draw attention to important visuals and inform users of changes, adds visual interest to a website and can be used to create a more engaging and immersive experience.
CUSTOM ILLUSTRATIONS
Custom illustrations can be used to enhance the visual appeal of a website and make it stand out. They can be used to create a unique look and feel, convey the brand's message, and give the website a more engaging and interactive experience. Custom illustrations can create custom icons, logos, banners, and backgrounds, as well as illustrations for navigation and navigation elements. This design philosophy may also be applied to create original artwork for the website, such as custom illustrations for blog posts, product pages, and other content. Lastly, custom illustrations can be used to create interactive elements such as games or activities, making the website more engaging for visitors.
Y2K AESTHETIC
The Y2K aesthetic refers to a style of web design that was popular in the late 1990s and early 2000s. This style is characterized by a bright, bold, and colorful aesthetic, often featuring gradients, vibrant colors, and a mix of different shapes and textures. Common elements of Y2K web design include neon colors, abstract backgrounds, animated GIFs, and 3D elements. This style was popularized by sites like GeoCities and Angelfire, which were some of the earliest websites.
The Y2K aesthetic is expected to remain popular in web design in 2023, as it has been for many years. This aesthetic is characterized by bright neon colors, bold typography, and strong use of geometric shapes. It is often used to create a futuristic, high-tech look. This aesthetic can be used to create a modern, vibrant website that is visually appealing and eye-catching.
MONOCHROME COLOR PALETTES
The monochrome color palette trend entails using a single color for the entire design of a website. The monochrome color palette is a popular choice for modern-looking websites, as it can create a sleek and minimalistic aesthetic. By using a single hue for the entire website, the design is unified and consistent. It can also help to draw attention to certain elements, such as typography, icons, and illustrations. When used correctly, the monochrome color palette can make a website look cohesive and polished.
This single color palette, can be used to create a cohesive and minimalistic design that can be easily updated, and used to create a unified look throughout the website. This trend often uses black, white, and grays as the main colors, however, other colors can also be used to create a sophisticated, modern look. This color palette can be used to create a bold and sophisticated website that stands out from the competition. Furthermore, monochrome designs are extremely versatile. They are appropriate for almost any kind of web page, from blog sites to corporate websites. Furthermore, using a single color allows the rest of the design elements to stand out.
MICRO-INTERACTIONS
Micro-interactions are becoming increasingly popular in web design. They are small, interactive elements that involve the user in an individual action, often to provide feedback or information. These small interactions can range from a simple animation when a user hovers over an element, to a more complex interaction such as a progress bar that fills as a user scrolls down a page.
The use of micro-interactions in web design can provide a better user experience by creating a more engaging and dynamic experience. They can also help to break up large blocks of text and add visual interest to a page. Additionally, micro-interactions can help to guide the user towards a desired action, such as filling out a form or clicking on a specific link.
As web design continues to evolve in 2023, micro-interactions will likely become a key element of any successful website design. They can help to create a more engaging user experience, as well as provide an opportunity to add subtle touches of animation and delight to a website.
VOICE INTERFACES
Voice interfaces will become more popular in 2023 as users look for an easier way to interact with websites. Designers will need to consider how their websites will work with voice commands. These interfaces allow users to interact with a website through voice commands. By incorporating voice interfaces into web design, users can accomplish tasks more quickly and efficiently. This can include tasks such as navigating a website, filling out forms, or searching for content.
Voice interfaces can also be used to provide users with personalized recommendations, such as suggesting new products or services to try. Additionally, voice interfaces can be used to provide users with access to helpful resources, such as FAQs or customer support. By incorporating voice interfaces into web design, developers can create a more user-friendly and engaging experience for their visitors.
RETRO DESIGN
Retro web design is making a comeback. With its vibrant colors, vintage fonts, and unique and iconic styles, it's become a popular choice for modern websites. Retro web design can be used to create an exciting, visually appealing site that stands out from the rest. When it comes to retro web design, the focus is on the visuals. It's all about creating a visually rich and interesting experience. The use of bright, bold colors, vintage fonts, and classic layouts are key. The goal is to create a site that looks like it's from a different era but still feels modern and current.
To achieve a truly vintage look, it's important to use retro-themed images and icons. Many websites are now using vintage illustrations and photographs to create a unique and eye-catching visual experience. Additionally, retro-style typography is becoming increasingly popular. Using vintage fonts like Courier and Times New Roman can create a classic look and feel.
Retro-style web design doesn't have to be limited to visuals. There are a number of ways to use retro elements to enhance the overall user experience. Animations, sounds, and interactive elements can add a unique touch to a website. Additionally, many websites are now using vintage music to create an immersive, old-school experience. Retro web design is a great way to stand out from the crowd. It can be used to create an exciting and visually appealing experience that's sure to attract visitors. By combining vintage visuals and modern features, you can create a truly unique website that's sure to get noticed.
3-D CHARACTERS
3-D characters are becoming increasingly popular as a design choice and are expected to be among the online trends of 2023. This entails integrating three-dimensional pictures of humans or creatures on webpages instead of typical digital drawings.
3-D characters provide an extra layer of realism and engagement to the site. 3-D characters can be used to create a more immersive experience for the user. They can be used to illustrate a story, create a virtual tour of a location or even to explain a complex concept.
3-D characters can bring life and personality to a website, making it more interactive and engaging. They can also be used to create an emotional connection with the audience by introducing an element of humanity into the design. 3-D characters may be useful in many different contexts, from educational websites to business ones.
MINI-SITES
Mini-sites are small, single-page websites designed to help promote a product or service. They are often used as landing pages, allowing visitors to quickly and easily find out more information about a company or product. Mini-sites are also a great way to showcase a portfolio or provide additional information about a product or service. Mini-sites can be used as a standalone website or as a part of a larger website. Micro sites also perform effectively for selling services because they offer a simple page that provides information quickly and effectively. Some of the benefits of mini-sites include:
Cost Effective: Mini-sites are often cheaper to build and maintain than larger websites. This makes them an ideal choice for businesses on a tight budget.
Quick and Easy Setup: Mini-sites are often much simpler to set up than a larger website. This makes them ideal for those who need to get a website up and running quickly.
Easier to Maintain: Mini-sites are often much easier to maintain than larger websites. This makes them ideal for businesses that do not have the resources to dedicate to constantly updating their website.
Increased Visibility: Mini-sites often rank higher in search engine results than larger websites. This makes them ideal for businesses that are looking to increase their visibility online.
Improved User Experience: Mini-sites are often designed with the user in mind. This makes them ideal for businesses that want to provide a better experience for their customers.
FINAL THOUGHTS..
Web design is critical for every business because it influences how your audience perceives your brand. A well-designed website increases revenue, improves usability, and increases the worth of a firm. That concludes our list of the top Web Design trends to look out for in 2023.
At ATC ONLINE, we have the experience and talent to provide cutting-edge, highly responsive design for Websites and E-Commerce Portals. For more about ATC ONLINE's Website Development Solutions & Services, please visit us at: https://atconline.biz/products/web-design-development/
You could also contact us at https://atconline.biz/contact/ for business enquires and product information.