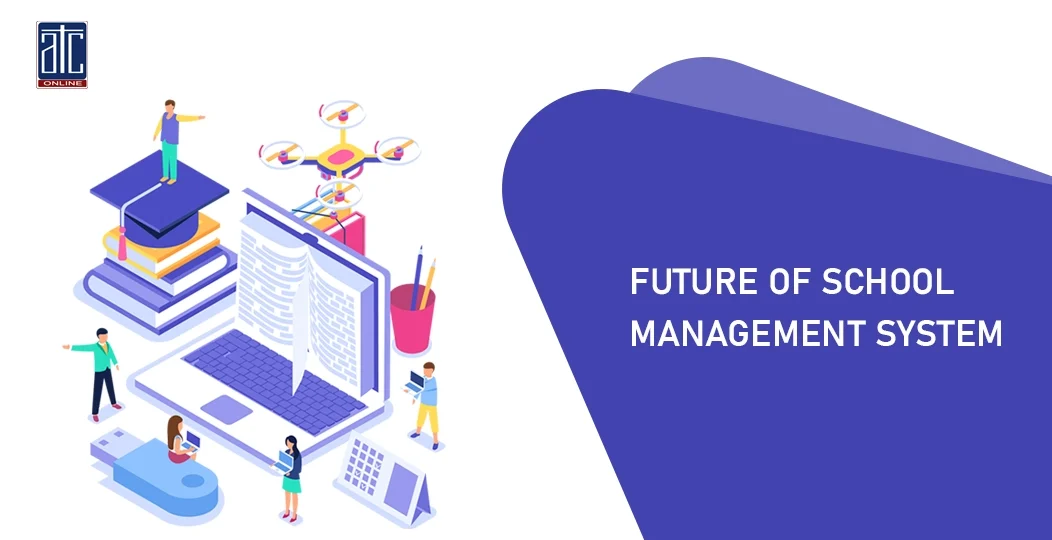 A School Management System is an integrated ERP solution used to manage all aspects of a school's operations. It typically includes a range of software tools to manage student databases, faculty and staff records, timetables, attendance, and financial data. It also includes tools for tracking student performance, managing school resources, and communicating with parents and other stakeholders. School management systems may be cloud-based or installed on school computers.
A School Management System is a great investment for any school as it can help to streamline the administrative process and make it more efficient. It can help to automate tasks such as student registration, attendance tracking, and grade management. It can also help to improve communication between administrators, teachers, and students, making it easier to share information quickly. Additionally, it can help to reduce costs associated with manual data entry and paperwork.
The future of school management system is an exciting one. In the years to come, such software solutions will become an even more integral part of the educational experience, streamlining processes and creating efficiencies for both administrators and teachers.
IMPLEMENTATION OF CLOUD-BASED TECHNOLOGY
The first step in the future of School Management System is the implementation of cloud-based technology. As the cloud becomes more commonplace, both in education and in other industries, the opportunities for a school's ERP to become more powerful and efficient increase exponentially. The cloud makes it possible for teachers and administrators to access data and resources from any location, at any time, eliminating the need to be physically present in order to make changes or gain access to information. This will allow teachers and administrators to be more mobile, allowing them to communicate with students, parents, and other staff members quickly and easily.
Overall, cloud technologies can provide a variety of benefits for a school management system. By making the process of managing a school more efficient, cloud technologies can help improve the quality of education.
ADOPTION OF ARTIFICIAL INTELLIGENCE
In addition to cloud technology, the use of artificial intelligence (AI) and machine learning technologies in School Management System will become more commonplace. AI can be used to automate processes and make decisions based on data, allowing administrators to focus on more pressing tasks. AI can also be used to make recommendations to teachers and administrators, based on data gathered from past and present student performance.
Artificial Intelligence can help administrators gain insight into student progress, as well as identify any potential. The technology can be used to help teachers create more personalized curriculums, as well as provide support to students who may be struggling with certain topics. In addition, AI can be used to create targeted messages and reminders to students, ensuring that they stay on track with their studies.
INCREASED MOBILITY
Increased mobility in school ERP systems will help create a more efficient and streamlined way to manage a school's operations. For example, mobile-friendly school management systems can provide administrators with real-time access to student records, attendance, and grades on their smartphones or tablets. This could help them quickly respond to student needs, monitor progress, and manage operations. Additionally, mobile systems can make it easier for teachers to access lesson plans, assessments, and other course materials, as well as perform administrative tasks such as creating lesson plans, inputting grades, and tracking student attendance. By providing this level of mobility, school management systems can help schools operate more efficiently.
Mobility in school management systems is highly beneficial as it can help teachers, administrators and students stay connected to the school's information system from any device. For example, it can help provide proactive feedback on performance and facilitate effective communication with parents. Mobility can also help with event coordination, emergency notifications and providing access to learning materials for students. Furthermore, it can help save time and money, since it can reduce the need for paper and manual processes.
BIG DATA ANALYTICS
Big data analytics will be used in school management systems to help school administrators gain insight into student performance and behavior, create more efficient processes, optimize resources, and more. For example, school administrators will be able to use data analytics to identify areas where students are struggling and may need additional support, predict student enrollment patterns, and analyze school operations, such as transportation and cafeteria services. Big data analytics can be used to track each student's performance and determine which areas need improvement. This can help school administrators to identify areas of improvement and develop strategies to better support students.
Additionally, analytics can be used to evaluate the efficacy of certain teaching methods and identify areas where resources can be better allocated to improve student outcomes. Big data analytics will enable school administrators to make better decisions based on real-time data. They can then use data analytics to identify trends, patterns, and correlations to make informed decisions. Analytics can also help a school to identify resource gaps and optimize available resources for maximum efficiency.
SOCIAL MEDIA INTEGRATION
Social media integration is becoming increasingly popular as it enables schools to better engage with their students and parents in real time. This can help with communication and collaboration, making it easier for schools to provide quality service and support.
Schools can integrate social media into their school management system to create a more interactive and engaging experience for students. This can be done by creating a school page or group on popular social media sites such as Facebook, Twitter, and Instagram. By creating a school page, schools can share news and information about upcoming events and activities, as well as provide students with the opportunity to engage in discussion about issues related to their school. In addition, schools can use social media to facilitate communication between students and teachers. This can help foster increased engagement between the school and its students. Finally, social media can be used to connect alumni and share information about alumni events and activities. This can help to improve alumni engagement and foster a sense of community between current and former students.
FINAL THOUGHTS..
The School Management System is here to stay and will continue to evolve with the changing times. As technology advances, such ERP systems will become more sophisticated and capable of handling more complex tasks. School management systems will become more integrated with other software solutions, allowing for more efficient data processing and reporting. These systems will also be used to manage more data than ever before, allowing for more accurate and timely decisions. Lastly, school management systems will become more user-friendly, allowing for easier implementation and maintenance.
PACIFYCA, by ATC ONLINE is an agile School Management System designed for contemporary schools and educational institutions. Our solutions enable an institution's daily operations to run precisely and effectively while also being future-proof. A straightforward yet potent single-point integrated platform, the PACIFYCA School Management System harmonizes all crucial elements of an institute.
For more information, please visit us at: https://atconline.biz/products/pacifyca-school-management-system/
You could also contact us at https://atconline.biz/contact/ for business enquires and product information.