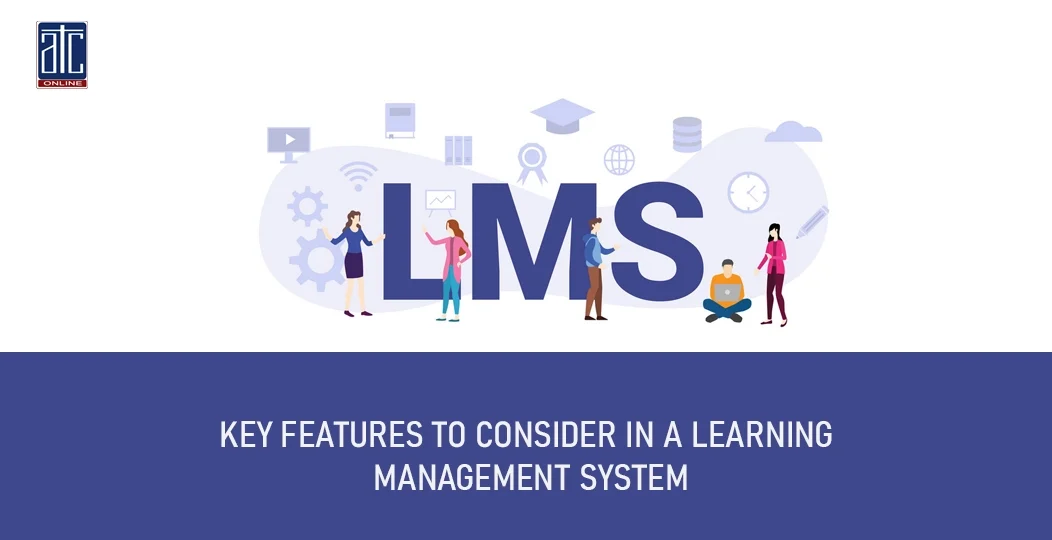 A Learning Management System (LMS) is a software application or web-based technology used to create, manage, and deliver educational courses, training programs, or learning and development programs. It helps teachers, instructors, and trainers to create and deliver content, monitor student progress, and assess results.
The LMS has revolutionized education by providing a single platform to deliver educational content, monitor student progress, and assess results. It also provides educators with powerful tools to create engaging, interactive content, track student progress, and communicate with their students. LMSs also enable remote learning, allowing students to access course material and communicate with their instructors and peers from any location at any time. This has enabled students to access educational content anytime, anywhere and has made learning more accessible and convenient.
In this post, we've identified the top characteristics to look for in an LMS.
COURSE MANAGEMENT
Course management in an LMS is important because it helps to create a platform for successful learning. Course management in a Learning Management System (LMS) is the process of managing courses. This includes setting up the course structure, assigning instructors, creating course materials, managing student enrollments, tracking student progress, and managing the overall course delivery. It also involves the creation and maintenance of grade-books, assessments, and other tools for instructors to use to measure student progress and performance. In addition, reporting and analytics tools in course management can aid instructors in understanding the success of their course and the progress of their students.
CONTENT MANAGEMENT
Content management is an essential component of any Learning Management System. It is the backbone of the LMS and serves as the foundation for the entire system. Content management in a LMS is the process of organizing, managing, and delivering educational content to students in an online learning environment. This content can include text, video, audio, images, and other multimedia.
An effective content management system will enable the instructional designer to create, store, and update content quickly and easily. It will also allow the instructor to easily organize and deliver content to learners in a variety of formats. A robust content management system will also give the instructor the tools needed to monitor student progress and give feedback.
USER MANAGEMENT
User management in a LMS is an important aspect of the system. It enables administrators to easily create user accounts for students, instructors, and other users in the system. It also allows administrators to manage user roles and permissions, which are necessary for the effective use of the system. User management in an LMS enables administrators to assign different roles to different users. This helps to maintain the security of the system, as different users will have different access rights within the system. It also allows administrators to assign different levels of access to different users, such as read-only access to instructors, and full access to administrators.
User management also helps to ensure that users are kept up to date and that their accounts are secure. By setting up user accounts, administrators can ensure that user passwords are kept secure and that users are using their accounts responsibly. This helps to ensure that user data remains secure and that the system is used in a safe and responsible manner. In addition, user management also enables administrators to monitor user activity. This helps administrators to keep track of who is using the system and when. This helps to ensure that the system is being used in a responsible manner and that any activities that violate the terms of use are immediately identified.
ASSESSMENT MANAGEMENT
Assessment Management in an LMS is the ability to create, manage, and deliver assessments including quizzes, surveys, tests, and exams. It is an essential tool for educators as it allows them to create and manage tests, quizzes, and other assessments while also tracking student progress. Assessment management helps teachers to easily create, deliver, and grade assessments, as well as track student performance. It also helps to ensure that assessments align with the educational objectives of the course and curriculum, and can be used to evaluate student mastery of the material. Furthermore, assessment management can help identify areas of improvement and provide a more personalized learning experience for each student.
ANALYTICS & REPORTING
Analytics and reporting are essential components of any Learning Management System. Through analytics and reporting, institutions can gain insight into the effectiveness of their learning initiatives, allowing them to improve their training programs and make more informed decisions about their learning strategies. It also provides valuable data to help organizations make sure that their learners are on track and meeting their goals.
Analytics and reporting allow decision makers to measure the performance of their training programs and identify areas for improvement. They can be used to track learner engagement, assess the quality of learning materials, and identify areas where learners are struggling. Reports can also provide valuable insights into the effectiveness of instructor-led training sessions, as well as highlight areas where learners are excelling.
Analytics and reporting are also essential for monitoring learner progress. Through detailed reporting, the management can track how learners are progressing through courses, which courses they are excelling in, and where they need additional help. Last but not least, analytics and reporting are crucial for gauging the effectiveness of a school's learning activities. They can assess the effectiveness of their learning programmes by using data from reports.
CUSTOMIZATION
Customization is of great importance in learning management systems because it helps to meet the specific needs of each individual student. It allows educators to tailor the educational experience to the student's needs and preferences, which can be beneficial in numerous ways. Customization makes it possible to create an individualized learning experience, which can increase engagement and motivation.
Customization also allows educators to provide content and activities that are relevant to the student's interests and abilities. Additionally, customization can help to reduce instructional time by allowing educators to focus on the areas that need the most attention. Finally, customization can help students to become more self-directed and autonomous, which can lead to greater success in their studies.
MOBILITY
Mobility is becoming increasingly important in Learning Management Systems. With mobile devices and apps becoming commonplace, it is essential that the LMS is designed to support the needs of remote learners. Mobility allows students to access their course materials and track their progress on their own schedule, anytime and anywhere. This is especially important for students who are juggling multiple commitments, such as work, family, and school.
Mobility also allows for more flexibility in the design of the LMS. For instance, a mobile-friendly LMS allows instructors to quickly and easily create and assign tasks, provide feedback, and track student progress from any location. Additionally, mobility allows students to access their course materials, collaborate with peers, and participate in online discussions from any location.
Finally, mobility also allows for a more interactive learning experience. For example, mobile platforms can be used to deliver real-time assessments, surveys, and interactive learning activities. In short, mobility is an essential element of modern learning management systems and can help to create a more effective and engaging learning environment.
COMMUNICATION & COLLABORATION
Communication and collaboration tools are essential components of a successful LMS. These tools allow learners and educators to interact with each other, share ideas, and work together on projects. They can also be used to support personalized learning experiences, provide feedback and assessment, and allow for the exchange of resources.
Communication tools can be used to create discussion forums, create group chats, and facilitate group projects. These tools allow users to ask questions and get answers from their peers. They also provide a platform for learners to share experiences, resources, and tips with each other.
Collaboration tools are used to facilitate collaborative learning. These tools allow instructors to assign tasks and projects to students, provide feedback and assessment, and monitor student progress. They also provide a space for students to work together on projects and assignments, as well as a platform for instructors to provide guidance and support.
By leveraging communication and collaboration tools within a learning management system, instructors can create a more engaging and productive learning environment.
SAFETY & SECURITY
Safety and security in Learning Management Systems are of paramount importance in order to ensure that the data and information contained within the system are kept secure. With the rise of digital technology, cyber-attacks and threats have become increasingly common, making it essential to ensure the security of any LMS in order to protect the data stored within.
It is equally important for protecting the privacy and confidentiality of students and faculty members. Student information, such as grades, test scores, and other sensitive data, needs to be kept confidential and secure in order to protect student privacy. Faculty members also need to ensure that their personal information is kept secure, so that their identity is not compromised.
CONCLUSION
Learning Management Systems are important for education as they provide flexibility for learning, enable collaboration, and allow for feedback and assessment. They allow for students to access learning materials from any location, at any time, and to engage in virtual classrooms with teachers and other students. LMS also provide teachers with the resources to create and track course work, develop assessments, and communicate with students. The use of LMS can help to improve student engagement, as well as facilitate more personalized learning experiences.
ATC ONLINE's PACIFYCA LMS is one of the best in its class owing to its open architecture and ease of use. We not only offer full-service consultation and customization for our e-learning systems, but we also guarantee a successful on-site deployment. For more information on PACIFYCA, please visit us at: http://atconline.biz/products/e-learning-management/
You could also contact us at https://atconline.biz/contact/ for business enquires and product information.