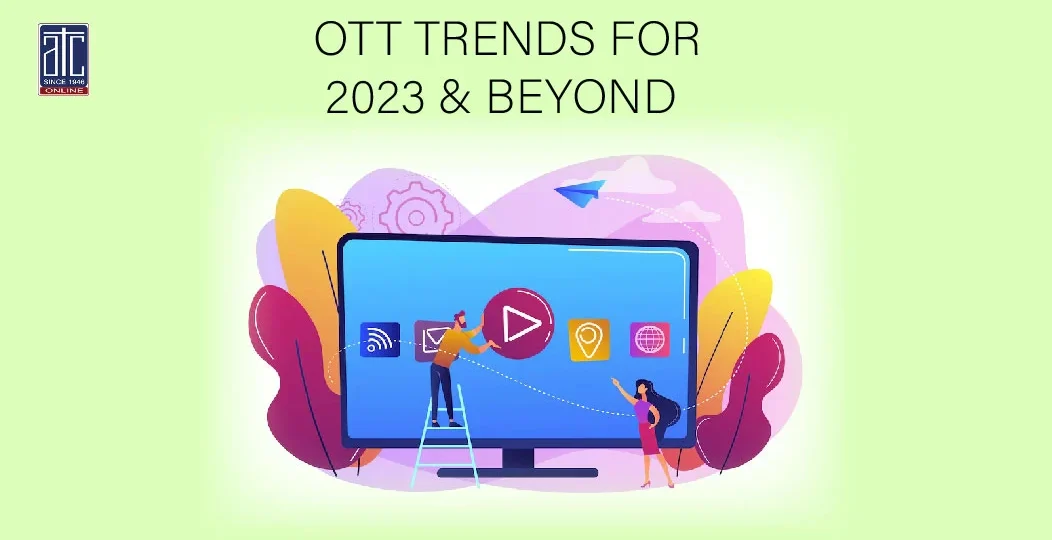 OTT stands for "Over-the-Top," which refers to the delivery of video, audio, and other media content over the internet directly to viewers. It bypasses traditional distribution channels such as cable or satellite television providers, allowing users to access content anytime and anywhere through various internet-connected devices, such as smartphones, smart TVs, tablets, and streaming devices.
OTT has transformed the media and entertainment landscape by providing consumers with greater flexibility, choice, and control over what they watch. It has disrupted traditional television models and empowered viewers to personalize their viewing experiences. OTT platforms have also enabled content creators and distributors to reach a global audience, driving the production of original content and creating new business opportunities.
The OTT industry is dynamic and evolving rapidly. New trends and innovations continue to emerge as technology advances and consumer preferences change. Staying informed about the latest developments and industry news will provide a more comprehensive understanding of the current trends in the OTT space. Let us now explore some of the trends in the OTT spectrum for 2023 and beyond:
Rise of Ad-supported Video on Demand (AVOD)
Ad-supported models are gaining popularity in the OTT space, with platforms like Hulu and MX Player offering a combination of free and premium content. Ad-supported services are expected to grow as they provide an alternative revenue model and reach a wider audience.
Continued Growth of Subscription Video on Demand (SVOD)
SVOD services like Netflix, Amazon Prime Video, and Disney+ have experienced significant growth in recent years, and this trend is expected to continue. OTT platforms will focus on creating and acquiring quality content to attract and retain subscribers.
Hybrid Models
Some OTT platforms are experimenting with hybrid models that combine elements of both SVOD and AVOD. This allows users to access a basic content library for free while offering premium content or features through subscription or pay-per-view options.
Content Aggregation
Content aggregation platforms and services are emerging to address content fragmentation. These platforms curate and bring together content from multiple OTT providers, simplifying the discovery and access of content for users.
Live Streaming and Sports Rights
Live sports, news, and events have traditionally been a stronghold of traditional broadcast television. However, OTT platforms are increasingly acquiring rights to live streaming content, giving viewers the flexibility to watch live events on their preferred devices. Live streaming of sports events and other real-time content is becoming increasingly popular in the OTT space.
Global Expansion & Localization
OTT platforms are expanding their reach beyond their home markets. Streaming services are investing in localized content, language options, and region-specific offerings to tap into international markets and cater to diverse audiences.
Data-driven Insights and Analytics
OTT platforms are increasingly utilizing data analytics to gain insights into user behavior, content consumption patterns, and engagement metrics. This data-driven approach helps platforms optimize their content strategies, personalize recommendations, and improve customer retention.
Personalization and Recommendation Engines
OTT platforms will continue to leverage user data and machine learning algorithms to provide personalized recommendations based on viewing history, preferences, and behavior. This enhances the user experience and helps users discover content that aligns with their interests.
Partnerships and Consolidation
The OTT landscape is witnessing collaborations and partnerships between platforms, content creators, and traditional media companies. Mergers and acquisitions are also occurring to expand content libraries and consolidate market positions.
Integration with Smart Devices and Voice Assistants
OTT platforms will continue integrating with smart TVs, streaming devices, and mobile devices, making it seamless for users to access content across different screens. Integration with voice assistants, such as Amazon Alexa and Google Assistant, enables users to control content playback and search using voice commands.
Enhanced User Experience
OTT platforms are increasingly focusing on improving the user experience with features such as personalized recommendations, content discovery tools, and interactive viewing experiences. AI and machine learning technologies play a significant role in understanding user preferences and delivering tailored experiences.
Platforms are prioritizing user experience improvements. Features such as intuitive interfaces, enhanced search capabilities, seamless cross-device synchronization, and interactive viewing experiences are being developed to enhance user satisfaction.
Final Thoughts
It's important to note that the OTT landscape is dynamic and subject to rapid changes. Emerging technologies, shifting consumer preferences, and market competition will continue to shape future trends in the OTT industry.
At ATC Online, we offer PACIFYCA – A proven OTT Solution replete with Amazon Web Services (AWS). Our Online Streaming Solutions are optimized for enhanced video delivery with ample storage and security. For more information visit us at – https://atconline.biz/products/ott-platform-for-video-streaming-services/
You could also contact us at https://atconline.biz/contact/ for business enquires and product information.